Property Management: Free up Your Time, Amp Up Your Returns - A Fresh Take on Real Estate Investment.
Update:2023-08-22 13:51 Views:
Dear Property Owner,

Have you ever been overwhelmed by the intricacies of the real estate market, whether it's renting out or selling your property? Exhausted by incessant broker calls, unexpected market twists, and the general hustle and bustle? We understand. Your property represents more than an asset – it holds a piece of your journey and memories. How can one navigate such a landscape and effectively convert property to profit?

Your All-In-One Property Solution - We got your back, helping you streamline the management and boost the value of what's rightfully yours.
We genuinely recognize the unique concerns of each esteemed property owner. That's why our prime commitment is to offer all-encompassing property management services. From deciphering the real estate market trends, enhancing properties to ensure value appreciation, to proficient marketing and straightforward transactions – our dedicated team brings experience and care to every interaction.

Mastering the Market: We're finely attuned to real estate dynamics, guiding you to capture the best opportunities for both renting and selling.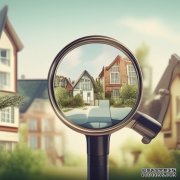 Seamless Promotion: Ensuring broad exposure, we're dedicated to spotlighting your property in its best light. More importantly, our strong rapport with fellow agencies guarantees we connect you with the most suitable clients.

Transparent and Equitable Transactions: Keeping your best interests at heart, every deal is straight-up and transparent.

Property Makeovers: For those estates needing a refresh, our renovation services breathe new life into your property, further accentuating its value.

Trust: Our Pledge to You
Trust forms the bedrock of our collaboration. At every stage, whether it's market evaluation, property enhancements, or the transaction process, we vow to act with transparency and integrity, maximizing your investment returns.
Respected property owner, journey with us. Experience sincere, professional real estate services, bringing you peace in asset management.
Anticipating our collaboration, let's together envision a brighter future. Allow us to assist in making your property aspirations a reality, reaping the purest benefits.
With our guidance, let your property be the esteemed jewel of the real estate market.