Watch the hot FIFA WORLD CUP, Feel the Quiet Downtown shanghai in Former French Concession
Update:2014-07-10 19:45 Views: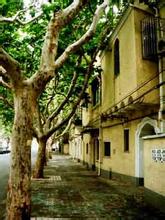 It's hard to imagine that around downtown in tumultuous shanghai there should be such a winding road standing quietly there as self-effacing as any other common street in shanghai, Hu Nan rd is one the very few streets in Shanghai where there are no buses. Quiet with few pedestrians, it is the most well-known trysting place in Shanghai. Walking hand in hand, you might feel that you can just walk on and on towards eternity, the lush plane trees and the well-preserved old villas bathed in the sunshine seem to be lasting forever. It seems they are tired of the worldly noise and are just lying here to enjoy this tranquility and peace.
Hu Nan road in Former French Concession, an east-west street crossing the border between Xuhui and Chang Ning districts of Shanghai, starts in the east with Middle Huaihai road and ends in the west with Huashan road. The famous film stars ever lived here, adding something different to Hu Nan rd in this French Concession area.
It's hard to depict the quiet here. The lanes, the narrow paths and diversified villas are all the remains of former French Concession era, showing the unique history behind the street. Wandering in this hollow road, you might feel you are present in the picturesque Hunan road with the unavoidable tranquility. It's much longer than it looks on the map. The villas along the road house the romances of the old upper class and an old record played on the gramophone sings the love story unique in old shanghai, just like the old film star's movie and books of that age.

There are Modern complexes and historical villas mixed together in a picturesque style. The available apartments/houses are not sufficient, as you can image there're low rise apartment s and villas only on this prestigious Hu Nan Road Street, besides, there's public greenery park.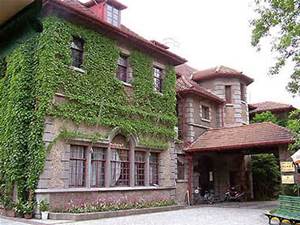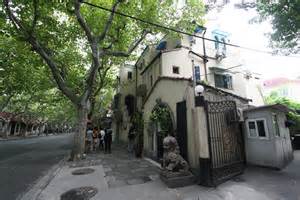 If you are interested in understanding how the villas/houses looks like on Hu Nan rd French Concession, please see below apartment introduction
http://www.townscapehousing.com/villa/lanting-villa-330sqm-4bdr-with-garden-in-fc-near-metro-line-1465.html